Student Stories: Zachary Holland, the New IT Education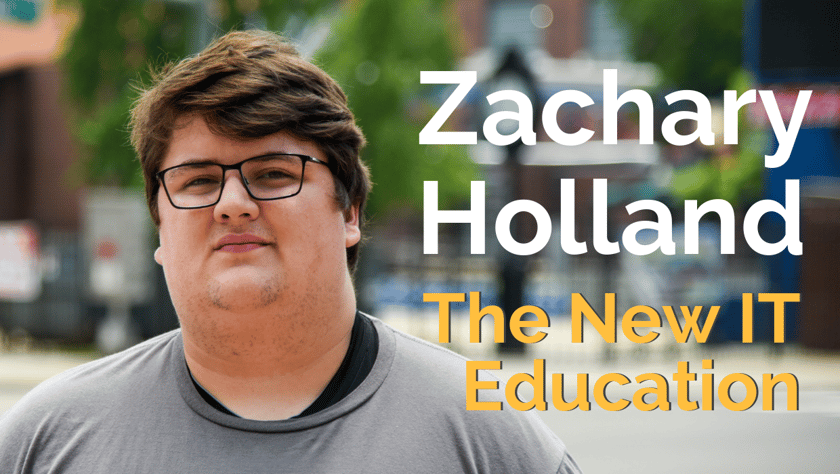 So let me tell you about Zac.
Zac likes people. I know, I know- that's not the stereotype we have of people who work in the technology industry. But as I sit across from Zac, it is readily apparent that he's a people person- he's friendly, talkative, and outgoing.
And that's great, because Zac works at the service desk at Frontdoor. Frontdoor is a tech-forward network of home service providers here in the US, and their service desk deals with a lot of people. Zac is used to dealing with a lot of different personalities though- he has experience in the service industry, working several years at a Walgreens that dealt with every kind of customer in Memphis.
Now he works as part of a team that fields calls from centers in Iowa, Georgia, Arizona, and right here in Memphis, Tennessee. Zac handles anywhere between 10 and 25 service desk calls per day, so it helps that he has a good rapport with agents "on the line". At Frontdoor, he's gone from micro-managed to self-managed: "It was a little overwhelming at first, but I learned a lot fast. I had to figure out that I didn't have to handle everything myself; I have a whole team I work with".

He only started with Frontdoor this year, but he hit the ground running. And not to put it too bluntly, but he got the job because of his training with Tech901. Zac met with representatives of Frontdoor at the Tech901 mock interview, a soft skills perk of the IT Foundations class. The mock interviews are pretty popular, and with good reason. All students get 5 minutes to practice their pitch and talk to real recruiters; Zac just happened to be particularly charming. He took the initiative to approach Frontdoor in particular.
"They told us, you know - this is a mock interview, it's just practice... but Frontdoor is hiring. That's when I knew I had to talk to them."
He went to Frontdoor for his official interview a week later.
Even though the CompTIA A+ certifications he earned in class were a big part of the reason he was hired, they told him: his contract was contingent on passing the Tech901 course. Which he of course did, while simultaneously studying the Frontdoor company layout and policies.
---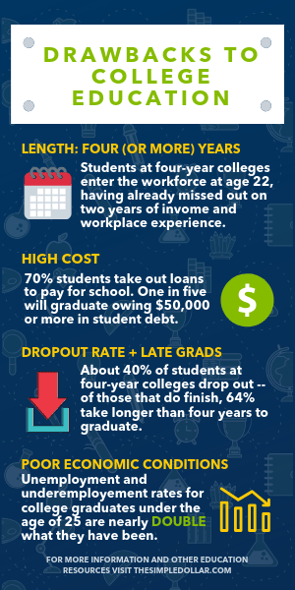 Zac is part of a larger, experimental movement in IT. Frontdoor, along with the rest of the mid-sized tech industry here in America, is opening up to hiring skilled employees with alternative education. "I'm kind of an experiment here", he says. "I'm the only one they hired who didn't have any experience".
While still considered unique at Frontdoor, Zac is like a lot of young people these days: he was looking for an alternative to the traditional education path. A four year degree has become a routine barrier to higher paying job markets, but the cost of that education just isn't adding up for a lot of people. So regular attendance in universities is dropping, while the demand for IT trained professionals is only rising.
The technology industry is growing exponentially, and traditional education alone isn't doing enough to get young Americans into these positions.
Local IT schools and training programs are filling the gap. Memphis schools like Tech901 and CodeCrew provide courses in hardware, software, security, networking, code, and programing- you know, the skills tech employers are looking for. These programs offer students like Zac the opportunity to learn the basics quickly, getting them in the door for a future in IT.
Tech901 offers subsidized courses to make training affordable for candidates. For millennials, education debt and student loans are often a barrier to further education, and this debt becomes a crippling burden upon graduation. Here in Memphis, local groups and investors are making it possible for training schools like us to alleviate this financial burden, and get people into classes.
---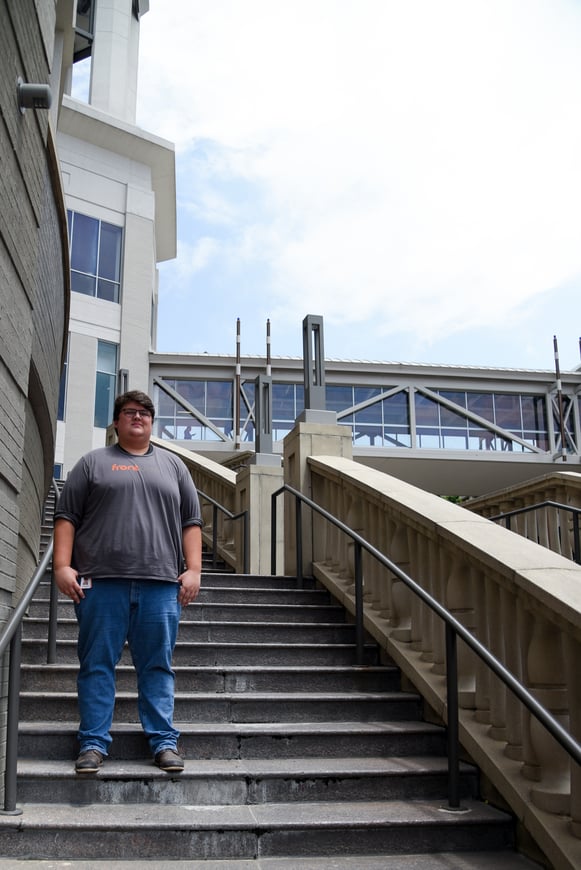 Everything is still pretty new to Zac, but he's learning on the job- a job which didn't even exist before he was hired for it, by the way. This is his first corporate gig, and Zac is still getting used to the culture. There are some difficulties for a young guy whose previous experience was primarily in retail.
Tech901 gave me an extremely good baseline- but I have no experience- I've got to come in, and learn, and work hard every day.
He's a people pleaser, for one, and sometimes it's hard for Zac to convince people that the right way may be inconvenient. But he's gotten better at working with the other IT teams, delegating tasks, and building relationships with clients. Zac, with the help of his team, is becoming more and more confident in his skills.
There's one thing that's sure- he really likes the job. Zac told me he hopes to stay with Frontdoor for the future, and work his way up to on site work, or maybe a desk-side position. "I'm really interested in IT Security. Phishing, shoulder surfing- I'd love to do more with it in the future. I love the idea of human nature vs. human engineering."
Now that I have my CompTIA A+, I have a lot more confidence. I didn't feel like I belonged, but I'm becoming more confident every single day.
That's a big thing for Zac- he's been trying to find his foothold, where he belongs, for a while now. With Tech901's help, it looks like he may have found it.
But he's just getting started.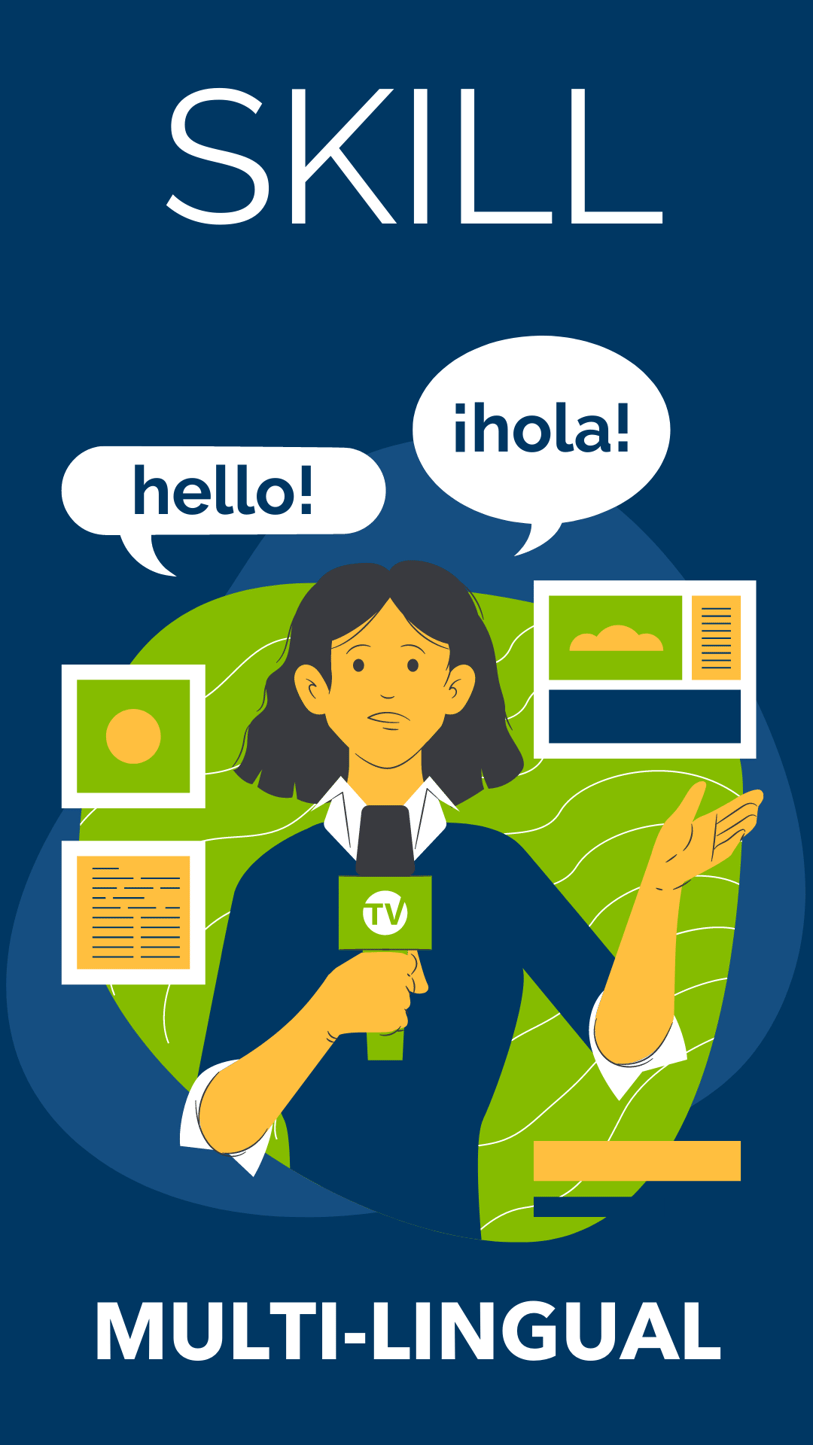 I've spent nearly a decade of my life in Japan, honing a variety of skills including communications, local outreach, and storytelling. I enjoy working for and with the public through any number of mediums including print, video, and web.