Darrin's Story: A Mobile Education
Before the era of the smartphone, Darrin Windsor-Cummings, now 37, began his career in telecommunications working with companies like T-Mobile and Verizon, selling trendy flip phones like the Razr.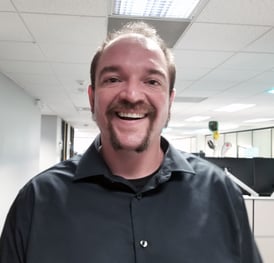 "That was the coolest phone when I started," laughs Darrin. "Then smartphones came out and it became an entirely different industry almost overnight."
Up until that point, Darrin had spent his 12-year career in the industry building a practical understanding of mobile technology and its evolution. He had also developed an enthusiasm for fast and efficient problem-solving on the job.
"If somebody comes in and they have a technical problem, it's your job to help," he recounts.
Throughout his career, Darrin had carried on with his formal education as well. In the past, he had taken technology classes at the University of Memphis, and he found himself enrolling in a number of business courses during his time with Verizon. He continued to find value in his job, witnessing firsthand the rapid innovations going on in the tech world- as well as the social and economic impact therein.
"I've always been interested in sociology and psychology, and why people act the way they act, and do the things they do," says Darrin. "I was seeing everything change overnight- seeing how tools could change, and how some companies could go out of business almost right away while others were really successful."
"Phones are just computers now", the main source of computing for the average person".
Paying close attention to these changes, Darrin predicted a time when mobile technology would overtake computers as the preferred access route to the internet. "I was so mobile centric...there's not really much reason to sit down at an actual computer a lot of the time. I became very interested in the mobile space because I just I felt like it was going to be really big."
His prediction came true around 2016.
Coincidentally, these same preternatural senses would eventually lead Darrin to Tech901. One day, while on the sales floor, Darrin struck up a conversation with a customer named Tonya Braden. "She was wearing a Tech901 shirt, so I asked her what it was," Darrin said. "And as far as value goes, the course seemed low risk". Even if you don't end up pursuing a career in technology, there's so much potential value for a person living in the modern world to go through a class like that. When something breaks around you, you can understand what's happening and have an idea of how to fix it. Just learning how computers work and basic troubleshooting steps are really useful things in any field now."

By 2017, Darrin was enrolled in Tech901's Code 1.0 course, a significant portion of which is based on Harvard's CS50 curriculum. During the day, he continued to work with customer-based mobile technology at Verizon; at night he was learning to code at the Tech901's headquarters in the Crosstown Concourse.
Learning alongside other working adults with similar goals, and under the mentorship of individuals in the tech field, Darrin found himself gaining literacy in an entire suite of new, tech-based skills. This new sense of competence gave him the confidence to move away from his established career in telecommunications, and into something new- a career that would allow him to utilize his years of problem-solving experience alongside his newly acquired skill-set.
"Having that person there -- being able to discuss those things and ask questions to people who've been in the industry and are still working in IT-- it's really helpful."
In August of 2017, Darrin graduated from Tech901's code course. He immediately began a four month contract working with the Fortune 1000 company ServiceMaster, learning from developers.
"It was actually less money (than I had been making), but it was a valuable experience to be in that environment, where I could absorb a lot and ask questions," says Darrin. "ServiceMaster really helped me because I could use those new skills I'd learned." Once he felt he had gained both experience and confidence in his new abilities, Darrin hustled to find a more long-term position. He interviewed with nearly 15 different companies while continuing to expand his professional network.
He finally accepted a position with FedEx. For more than a year now, he has worked as a Solutions Analyst on the Usability and Mobility Team, a position he is wholly suited for in large part due to his background and prior training.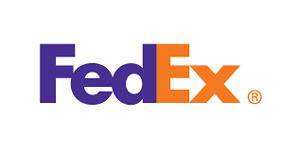 "FedEx is a great place to work," he said. "It's a really good company that's very people-focused. I found a group of people on my team who enjoy doing the same things, and I'm able to grow very quickly because of my interest in it."
Darrin also has some advice for those interested in working in technology-- think of it as a trade skill.
"It's more than something that you can just read about," he asserts. "It's still a relatively new field, and there are a lot of new approaches being invented all the time. You have to actually, physically do it. You could sit around reading books about it all day, but it's not something you absorb very well if you're just reading."
Darrin's advice isn't limited to Tech901 students-- though his endorsement of the courses offered are self-evident. After all, he's inspired his younger brother, Travis Windsor-Cummings, to enroll with Tech901 as well.
You can read more about his story here.
PR specialist with 15 years in the professional communications sector, including work as a print, digital and broadcast journalist; PR account executive and chief copy editor at an agency; and self-employment as a PR and media relations consultant.