The Collective: Tech901 Partnership Creates Pathways to Tech Jobs for Young Adults Facing Barriers
Tech901, a nonprofit that offers Memphians affordable training for a variety of information technology jobs, has forged a community partnership offering live-changing opportunities to young people whose prospects of achieving social mobility would be otherwise limited.
Memphis has the nation's highest rate of out-of-school, chronically unemployed young people. If you're born poor in Memphis, the chances of rising socio-economically are the lowest of anywhere else in the country. More than 45,000 Shelby County residents ages 16-24 are unemployed and out of school. Nearly half live in poverty, and many will end up stuck in a cycle of reliance on temporary work or minimum wage jobs.
"They're struggling to get connected to something," said Sarah Lockridge-Steckel, CEO and Co-founder of The Collective, a nonprofit that partners with young adults to support them in working toward careers that will allow them to earn a living wage. "Young adults struggling to take that next step really need support to do that. We want to help them navigate and give them tools to help them be successful in their endeavors."The Collective offers a one-year

Many of these participants in the program -- who are referred to as "Leaders" -- face formidable barriers, such as homelessness, transportation issues, childcare costs, and illness without access to affordable health care.
"I really appreciate Tech901 for doing things like setting up additional study times and tutoring sessions specifically for our Collective students -- that's made a huge difference," Dawson said.
This is the second consecutive year for the Leaders program, and out of 50 students total per cohort, about a dozen enrolled in Tech901. The already-low tuition fees are covered by stipends Leaders receive from The Collective.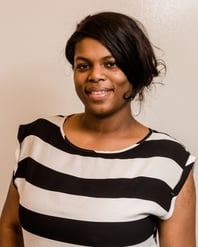 Megan Morgan, 28, who studied IT Foundations, first heard about The Collective when representatives from the nonprofit visited her church to recruit young people into the program.
"I was waiting tables and trying to save up some money to pay the University of Memphis," Megan said. "I owed them about $1,000 from housing and they were holding my transcripts. I had experienced family issues, my GPA had fallen, and I had to leave school. I was just trying to make money to pay them off so I could return to school, but there just wasn't enough income coming in.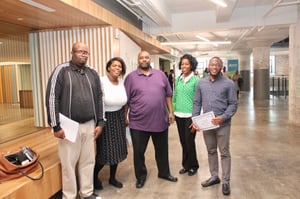 When I heard about the Collective, I thought it could be a path for me to return to education."
Megan took Tech901 classes by morning and waited tables in the evening. The program's flexibility and holistic approach were, she says, integral to her success.
"If I wanted to stay and study, they were willing to stay and study with me," she said. "We had access all the time, and they treated us with great respect and created a very warm, welcoming environment. There was a lot of focus on mental health, financial wellness -- a lot of areas we needed, coming from our backgrounds. We also learned about giving back and ways that you, as you start to grow, can uplift others. We were exposed to a lot of love and support. People take that for granted, but a lot of people haven't experienced that."
Megan quickly realized she had a knack for tech and was quite capable of doing the work.
"That was so gratifying," she said. "I often feel as though young people who don't have the same equity in our communities feel incapable and don't have confidence. I wish I could have been exposed to all of this ten years ago. This program is giving young people in the city a decent livable wage and a source of pride, and that's going to help us be able to contribute more and make our city better."
Megan received her certification in IT Fundamentals and now works as a help desk technician at ALSAC/St. Jude Children's Research Hospital, which ranks among the best workplaces for millennials. She also plans to return to school to earn her associate degree. The Collective-Tech901 partnership continues to evolve in order to create a pipeline of opportunity for young adults in need to fill roles for companies seeking skilled tech workers. Tech901's required time commitment and rigorous curriculum can be a challenging and often intimidating new environment for some young people. So, building on what they learned from last year's cohort, The Collective and Tech901 partnered to create an introductory course specifically for Leaders.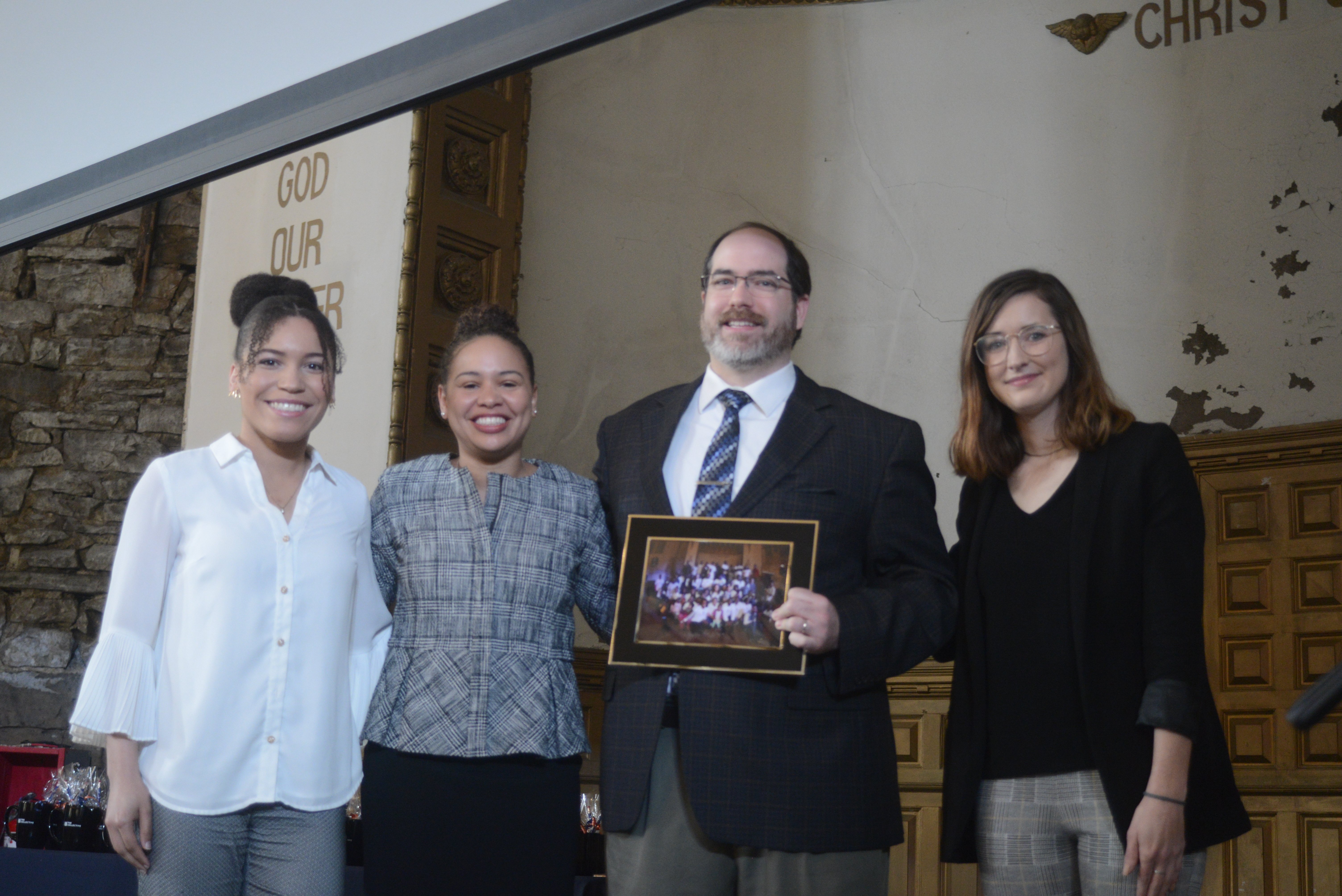 Pictured above from left to right: Briahna Chambers, Sarah Lockridge-Steckel, Aaron Lamey and Anna Snickenberger.
"I met with The Collective students who chose the Tech901 career path weekly for about six weeks before class started in an attempt to introduce high-level topics ahead of time," said Aaron Lamey, Lead Instructor at Tech901, who teaches Foundations, Networking, and Security. "We hoped this would help the Leaders better understand computers at a high level before the first week of class. Our IT Foundations class jumps straight into the weeds and that context helped...once you get several weeks in and the content starts to stack up, that support network is what makes the difference."Through The Collective, Leaders also meet regularly for lessons in professional dress, interviewing, networking, elevator speeches, and phone and email etiquette.
"An opportunity like this can be so life-changing for someone -- they can budget and save to rent an apartment and buy a car," Dawson said.
The Collective partners with Memphis-area employers to build career pathways and ensure young adults have meaningful work opportunities. Leaders attend a networking event to learn about job opportunities and submit their resumes and cover letters in hopes of securing interviews with local partner companies like FedEx and ServiceMaster."They can become fully independent. When you present a vision for what the future can be and a real pathway to get there, you'd be surprised how many young adults, despite all the barriers they're facing, will dedicate themselves to it because you've given them a way."
PR specialist with 15 years in the professional communications sector, including work as a print, digital and broadcast journalist; PR account executive and chief copy editor at an agency; and self-employment as a PR and media relations consultant.