TECH901 WELCOMES THEIR 1000th STUDENT
Brandon King, born and raised in Memphis, didn't know he would be the 1,000th student at Tech901 when he enrolled in his second class. But he did know that getting his CompTIA Network+ Certification was the next step in his career plan.
You see, Brandon works in collections for the IRS, and he's worked there for 8 years. "We're the people you don't want to see", he laughs wryly. It's a job he's good at, but lately, he's experienced a "job plateau". Brandon, who has always had an interest in computers, was pushed to make a change earlier this year, during the government shutdown. While furloughed, Brandon noticed the IT department, deemed essential personnel, continued to work throughout the shutdown period. So he talked to a mentor of his, who works as a project manager. He talked to his friends who had attended tech classes. He talked to his professor at a local university. All of them had the same advice: get your IT certifications. They all recommended one place.
And that's how Brandon King came to Tech901.
Learning that the IT Foundations class only cost $100 dollars, Brandon admits he "thought it was a scam- that don't sound right at all. But I started looking into it, found out it was real!".
Tech901, which started in 2015, continues to grow at a rapid pace. Students like Brandon - smart people interested in tech and aware of their current job limitations - are enrolling and re-enrolling for certifications which qualify them for everything from the fundamentals of information technology to project management. In 2018 alone, Tech901 students reported over 100 new jobs with over 64 area employers. Tech901 is here to make sure students have the resources they need to sign up, stay enrolled, and get the credentials needed to participate in the growing local tech market.
Before he enrolled in classes with Tech901, Brandon himself will admit: "I thought I knew a lot about computers, but I hadn't done anything in years". Now he's learning more than he could have ever imagined, at a pace that keeps him engaged.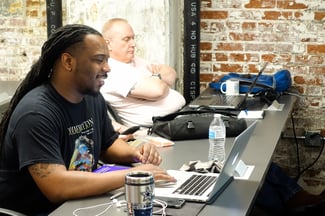 To be fair, it's not that Brandon finds fitting the classes into his already full schedule easy. Currently, he's enrolled in IT Networking. He wakes up and goes to work at 6:00AM, heads to the gym, and then makes his way over to Tech901 for the night class. It's a tough schedule, but he's motivated. "It's never a dull moment, even if you think you're going to doze off", he laughs. "(My instructor) told me 'If you play your cards right, you can get all four of your (IT Professional Track) certifications', so I was like, well okay, lets go! It was intimidating, but I like a challenge."
What's his motivation? His seven year old daughter.

"I do what I can to make sure she's secure financially and in every other way."
And Brandon has the support of everyone working at Tech901. "I was surprised by how hands on everybody is here". The team at Tech901 gets you in the seat, gets you the study materials, and helps you with your resume and interview skills- Brandon calls it the "one stop shop for a career".
But Brandon isn't looking to move into the private sector just yet- he sees a future in the IRS, and wants to "keep up what he's built" within the organization. Contrary to a lot of IT stereotypes, he is looking forward to getting away from the desk, and getting into more "hands on" work.
When pressed, Brandon states his favorite part of class at Tech901 is taking apart computers (and, presumably, putting them back together); he's looking forward to the mobility of field work in the future, traveling to different sites in order to provide network/systems support.
Lately, Brandon has also been interested in cyber security, and hopes to get into the IT Security class once he passes his networking class (and gets his CompTIA Network+ certification). He's been talking to his instructors at Tech901 more about the project management course as well. "My mentor (a project manager at the IRS) told me 'you know, your certifications matter more than your degree', and it's certifications that will keep me going, keep me getting promoted".
Brandon is ready for the next thing. According to him, there are a lot of factors that have made him successful so far. "I try to use my life, my friends as motivation". Students like Brandon aren't unique at Tech901. They're motivated by their interest in the tech market, by their desire for a career, and by their family and friends.
For Brandon, it was easy to get distracted by life in the past, but he's seen where it got him- hopping from job to job. With the help of Tech901, Brandon sees a path at the IRS where real purpose is possible. "I know what my goals are in life", he declares."I'm passionate about what I'm trying to do."
"I already have a job. I want a career."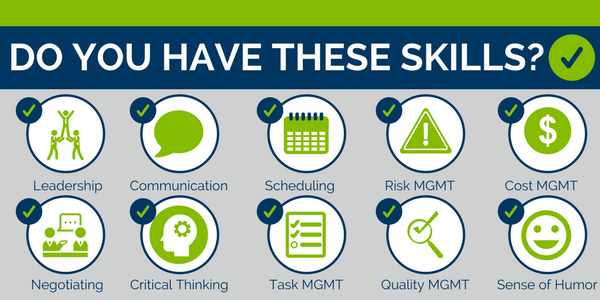 I've spent nearly a decade of my life in Japan, honing a variety of skills including communications, local outreach, and storytelling. I enjoy working for and with the public through any number of mediums including print, video, and web.