Meet Connor Dawkins, student in our Fall II course and CompTIA A+ certified student, eager to learn more about Information Technology. Serving as an Infantry and Combat Engineer in the United States Marine Corps, Connor has been a resident in Memphis on and off his entire life.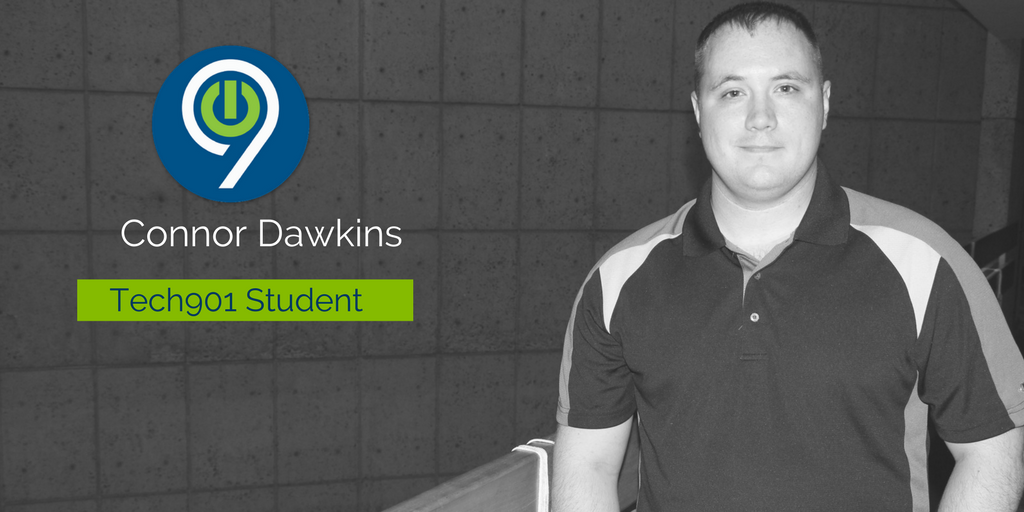 "If I could go back 10 years, I definitely would have started a career in the IT world much sooner."
Shortly after the IT Foundations course began, Connor and his wife welcomed their first son, Eli in to the world. Originally taking the course to follow of path to a better job, Connor soon realized the opportunity a successful tech career could bring to his family.
"The hardware function of the IT world has lit a fire in me that has me craving to learn more and more."
Working in security camera installation at Bellevue Baptist Church, Connor got a taste of the IT industry terminating Cat5 and Cat6 Ethernet cables, building IDFs and installing patch panels and switches.
"The most surprising thing about completing the Tech901 course was that I passed both exams the first time taking them," said Dawkins. "The teaching methods used allowed me to retain the knowledge easily."
At the end of February, Connor will be a student in our inaugural CCENT Networking course. "I plan on taking every course that Tech901 offers, I am anxiously awaiting to start," he shares. He also wants to acknowledge his wife, Sabrina, for her love and constant support.
"Although you may be walking by people who say you can not or are not able to… Every step taken is a step further than how far they went. Perseverance will always allow you to succeed."
Want to join a Tech901 course and change your future? Click here!