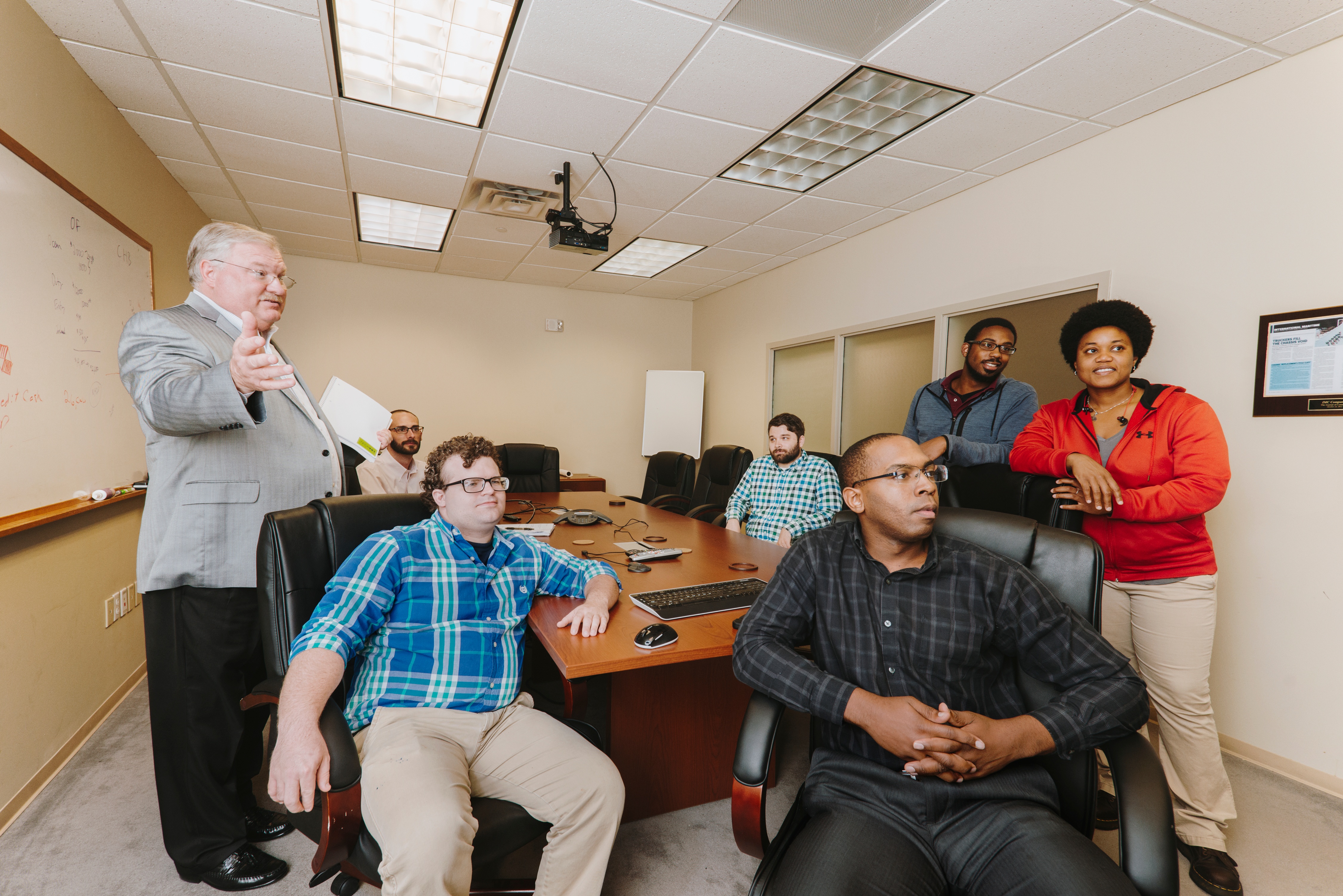 Every business today requires cutting edge technology to stay competitive and improve customer satisfaction. Forward thinking companies are constantly looking at ways to expand their IT base to improve efficiency and further modernize their business. Companies such as Memphis-based IMC rely on information technology (IT) to succeed as a leading nation-wide logistics company. When IMC was looking to improve its business model for its customers by creating a new tracking portal, it turned to Tech901 grads.
IMC Companies is a nation-wide network of firms that provides a range of services including container drayage, customs brokerage, freight forwarding and secured container storage, to name a few. With logistics being at the core of its business, keeping information current and easily accessible is key. Creating a more efficient portal would allow customers and employees to quickly and more easily track shipments, yet keeping up with ever-evolving IT is no easy feat. The team assembled to carry out this challenging task was a group of six Tech901 graduates from the Code 1.0, Introduction to Computer Science class. Team member and Tech901 grad Brandon Woodson states: "Tech is always changing, even if you're a vet with decades of experience."
One of these veterans is IMC Sr. Manager Steve Leslie, who has worked in IT for 35 years in senior roles and as a developer. He currently oversees the team developing the new portal. Everyone working on the project is a Tech901 graduate. "I had never heard of the Coding course offered at Tech901 and was skeptical," said Leslie, "now I'm a believer." The class is an entry-level computer science and software development course that teaches students how to think algorithmically and solve problems efficiently. Concepts taught include abstraction, algorithms, data structures, encapsulation, resource management, software engineering and web development. Students learn computer languages including C, Python, SQL and JavaScript plus CSS and HTML. "I was intimidated by the course at first," said Woodson, a former member of the Navy reserve, "but once I got into the swing of it, it was manageable. I've always liked activities that allow me to use my mind."
The Code 1.0, Introduction to Computer Science course is based on a Harvard CS50 curriculum and provides students with the basic knowledge for potential careers in software development, programming, web administration and database management. It also includes mentoring by local software developers such as Bob Fortenberry, head of RH Fortenberry Consulting. "Bob noticed my progress early on and offered me a job," said Woodson, who found the Tech901 instructors knowledgeable and the program to be a positive experience.
"Having been in the business for as long as I have been, I have seen a lot of folks come into IT," said Leslie. "Some have the pedigree (coming from full degrees), but I would put these graduates right up next to them. Intermodal knowledge can be taught, but the Tech901 graduates have drive and initiative, they work hard to prove themselves."
Tech901 is a non-profit organization that seeks to address the IT industry's talent shortage by providing Memphians with the opportunity of affordable programs and training in computer science and technology.