Tech901's Computer Hardware Technician Program for young adults and High School graduates. This 10 week program will use the CompTIA Fundamentals+ computer hardware and software curriculum, work skills and hands-on training that is desired by Memphis employers in the computer manufacturing, repair, support and recycling industries.

The IT Hardware Technician Course Prepares you for:
CompTIA IT Fundamentals validates essential IT skills and knowledge needed to perform tasks commonly performed by advanced end-users and entry-level IT professionals alike, including:
Identifying and explaining computer components
Setting up a workstation, including conducting software installations
Establishing network connectivity
Identifying compatibility issues and identifying and preventing security risks
Managing the safety and preventative maintenance of computers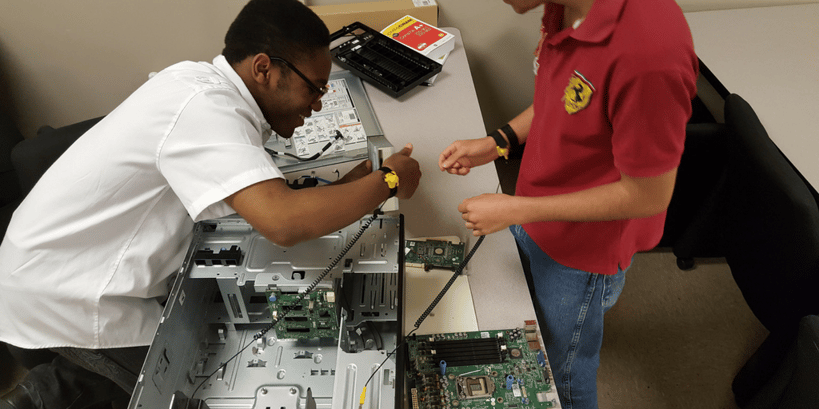 The IT Fundamentals certification is for individuals considering a career in IT. It is an ideal stepping stone to more advanced certifications such as CompTIA A+, and with specialized experience, CompTIA Network+ and CompTIA Security+.
Get certified for the open tech jobs that are unfilled in Memphis! Our next Hardware Tech course begins September 11th at the Boys and Girls Club Technical Training Center.
To learn more and to apply, click here.